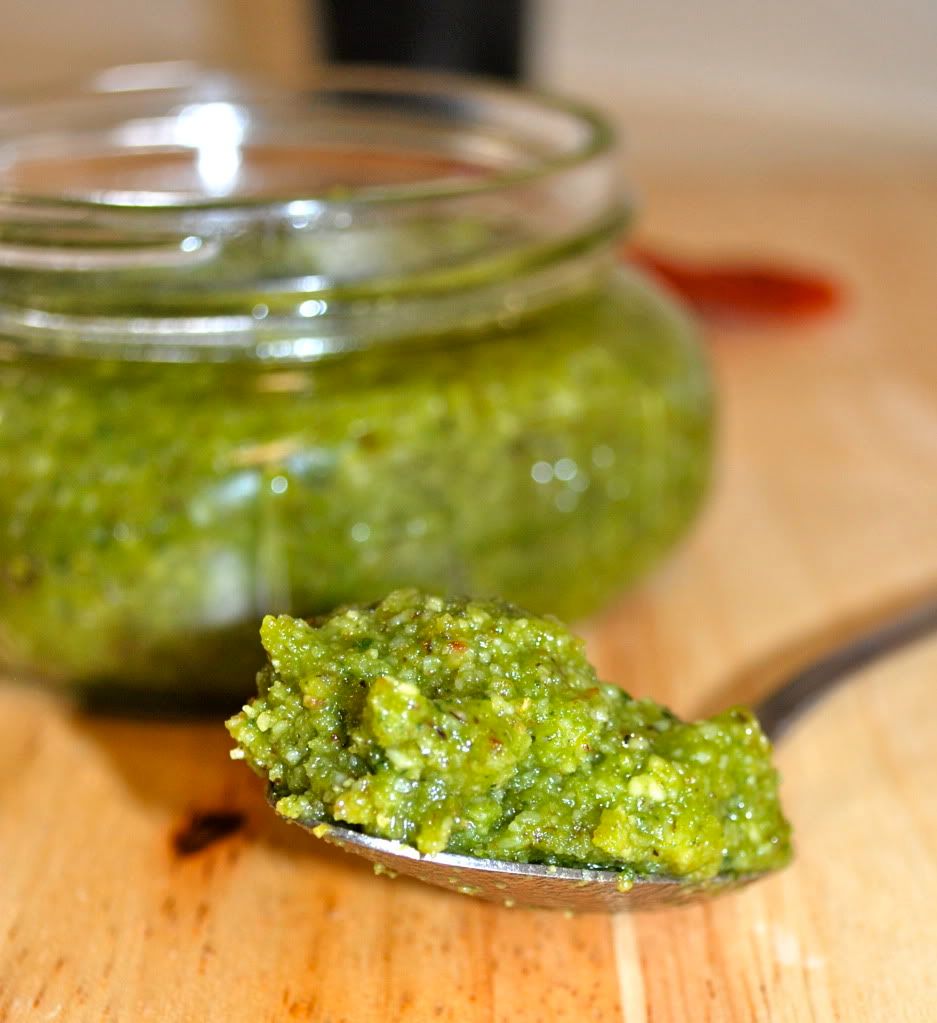 When it comes to hosting parties, we like to keep it simple these days. With Myra being so little, things may not go exactly the way we plan them. But that absolutely does not keep us from not having friends over for dinner at home.
This past weekend we hosted a fun pizza party at our house. While the kitchen was left in the hands of the men, we girls enjoyed chit chatting over a few drinks. The kids of course had a gala time with Myra crawling all over the place.
I'll write another post showcasing all the pizzas we prepared. For now, let me share this simple basil pesto recipe which we used as a topping for one of the pizzas.
I love pestos, and particularly this one for its versatility. It can be used as a spread on crostinis, tossed in with pastas, used as a marinade for grilling and even as a substitute for the regular tomato sauce on pizzas. The possibilities are endless. The only secret in making a good pesto, I think, is using fresh ingredients.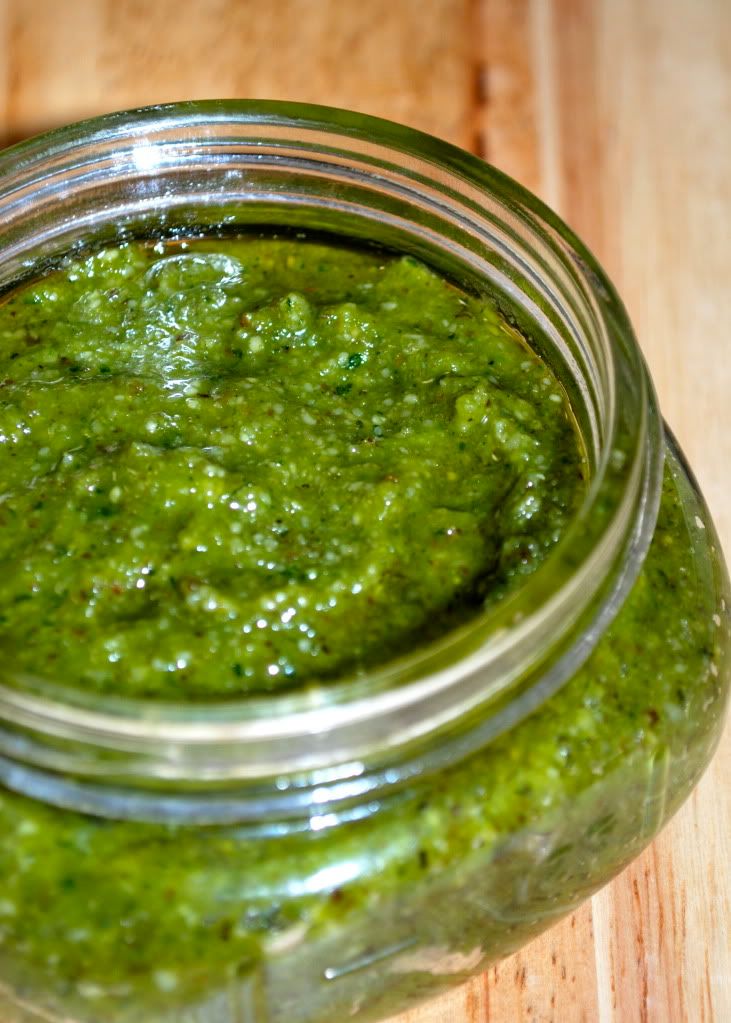 Basil Pesto
Yields about 1 1/2 cups


Ingredients:
2 cups fresh basil, packed
2 cloves of garlic
1/2 cup freshly grated Parmesan cheese
1/2 cup walnuts
1/2 cup good olive oil
Salt & Pepper
Method:
Add the basil, garlic, walnuts and salt and pepper in to the food processor. Process until the mixture looks minced, but not completely pureed. Then with the processor running, add the olive oil in a steady stream and process until the entire mixture is pureed. Add the cheese and process again for a minute.
You can use the pesto right away. It can also be stored for up to 6 weeks in air tight containers with a thin layer of olive oil on the top. This prevents the pesto from coming in contact with air and keeps the pesto fresh and green looking.
Serving:
Serve the pesto as a spread on crostinis, use it as a sauce for pizzas or as a marinade for grilling. Toss it on pastas or use it as a dressing for salads. You won't be wrong!
Note:
This recipe yields a slightly thicker pesto. Use extra olive oil if you prefer a thinner consistency.